Yacht rock sails back into mainstream, Las Vegas stages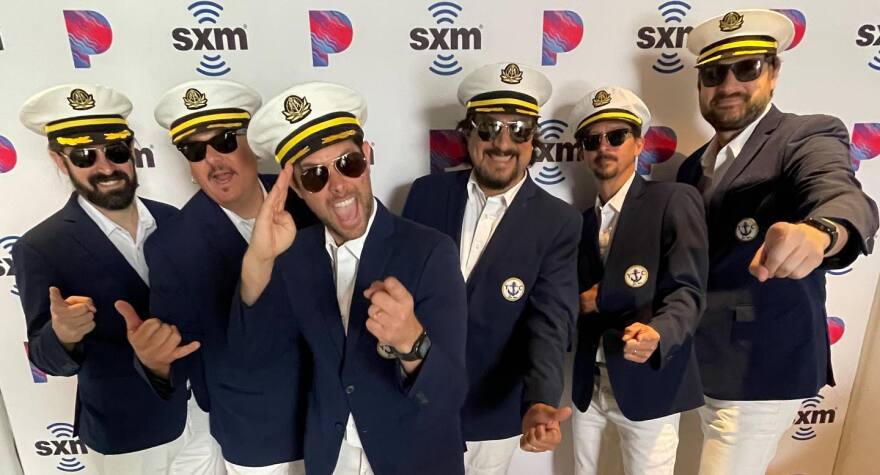 Originally aired: July 1, 2022
We're doing a summer series, looking back at some of the interesting people and topics we've talked about on State of Nevada over last several years.
---
You don't have to get on a boat to enjoy yacht rock, but you must like the bouncy rhythms of the late 1970s and '80s.
The name of the musical genre was coined in 2005 –- decades after singers like Christopher Cross, The Doobie Brothers and Hall & Oates made the soft sounds popular. Now, yacht rock cover bands are selling out shows and attracting fans from every generation.
Jamie Hosmer is part of the popular Las Vegas band, The Windjammers. They're currently playing at the Chrome Showroom at Santa Fe Station.
He said they expected their audience to be older, the ones who grew up with that music, but it's much younger -- people in their 30s finding they love yacht rock.
"I can't quite explain why that is. I don't know if it's the emergence of all the satellite radio that's going on, or it's something that they can turn on when they're at work and it's easy to listen to in the background. But people of all ages are loving yacht rock," he said.
If you go to these shows, the band may not be dressed up, but some members of the crowd will be dressed as if they're on a yacht. There are even yacht rock cruises one could find Kenny Loggins on.
So why is yacht rock so popular again?
Hosmer said it's likely a departure from pop.
"Yacht rock is a distinctively different sound, the way the songs are structured," he said. "Your current pop song is structured, basically with four chords that repeat over and over again. And they kind of change the melody a little bit during the verse in the chorus, right? That's the big change. ... In this yacht rock stuff, the way the music was put together is so slick, you have a distinctive verse, a pre-chorus, a separate chorus, all of them have different chord changes, lush vocals ... If some of that music came out today, it would probably be put in the smooth jazz category."
That music has a real popular vibe to it.
On the flip side, a band that is known for their captain outfits is Yachtley Crew, a Los Angeles-based yacht rock band performing in Las Vegas on Saturday.
When their fans dress up, singer Philly Ocean said "it only gives us more energy to pull from and more excitement, enthusiasm that fuels what we do."
The first album he ever purchased was Paul Simon's Graceland.
"As you may or may not know, one of the absolute pinnacle yacht rock songs is [You Can Call Me Al] by Paul Simon. And so little did I know that the first album I bought was preparing me for what I do now," he said.
He said none of his band expected to be on a national tour like this.
"People can say that it's cheesy, but everybody knows the words, people can say that it's cheesy, but they still have fun," he said. "Those smiles are not fake."
Jamie Hosmer, singer and keyboardist, Windjammers; Philly Ocean, singer, Yachtley Crew