Even In Las Vegas, The 'Sober-Curious' Movement Grows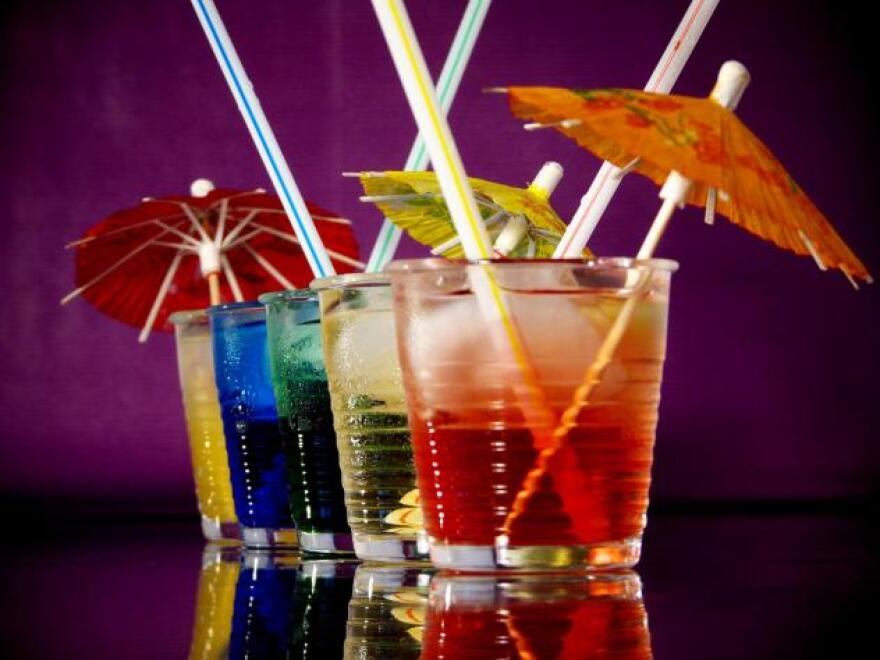 There always seems to be a reason to grab a drink: It's a holiday, or a birthday, or Friday, or maybe it's just 5 p.m.
And that especially goes for Las Vegas, a 24-hour city where the booze runs freely.
Still, the "sober-curious" movement is growing in popularity nationwide, and the same applies here. Mocktails, non-alcoholic beer and sober meetups are all becoming more common.
Kim Miller understands that popularity. She's been sober for four years and runs the blog Sober in Vegas, which is dedicated to "exploring mindful activities, travel, arts, public events, hiking and things to do in Las Vegas that don't revolve around alcohol."
"I started it because I had the need and I figured that if it was something I was curious about there would probably be other people that were curious about it as well," Miller told KNPR'S State of Nevada.
She said she gets inquiries all the time into the blog and has about 2,500 followers on Instagram.
Miller said that people stop drinking or don't drink for a variety of reasons, including religious, health concerns, addiction concerns or they simply don't like the way it makes them feel.
However, people who don't drink often find themselves being asked what's wrong when they're out socially, Miller said.
"Part of my mission is to normalize the fact that many, many people choose not to drink and it doesn't mean that something is wrong," she said.
When Miller decided to stop drinking, her overall health improved, she slept better, got out of debt and tackled some mental health issues she hadn't been dealing with properly.
The trend towards not drinking alcohol has become so big it is impacting bars along the Strip.
Juyoung Kang is a bartender at the trendy Dorsey craft cocktail bar at the Venetian. She noticed more people ordering non-alcoholic drinks about six years ago. Since then, her bar and others have started adding non-alcoholic mocktails.
"I think more people are less afraid to ask for them now instead of just asking for a Coke or a water," she said. "I think the social aspects before were in a sense very judgmental. A lot of people made you seem like you're not fun or you're not part of the crowd."
But now, people are less afraid to order a mocktail or tell their friends they're not drinking. Others will order the cocktail but ask for less alcohol.
Derek Stonebarger is a bar owner and has seen the same trend.
Stonebarger owns Rebar in downtown Las Vegas. His bar offers all its cocktails without alcohol and it offers non-alcoholic beer.
He believes it has helped his bottom line because other bars often don't have those options.
"People come to Rebar or my bars because they know that they can get these products," he said. "That way they can go, hang out with their other friends who actually like to drink."
Stonebarger said the person who isn't drinking is also often the opinion leader of the social group and he or she is the one driving, which means they make the decision about where to go.
RESOURCES
Las Vegas Central Office of Alcoholics Anonymous
(Editor's note: This discussion originally aired July 2019)
Juyoung Kang, bartender, Venetian; Derek Stonebarger, owner, Rebar; Kim Miller, founder, Sober in Vegas