Problem Gambling Researchers Know Issue All Too Well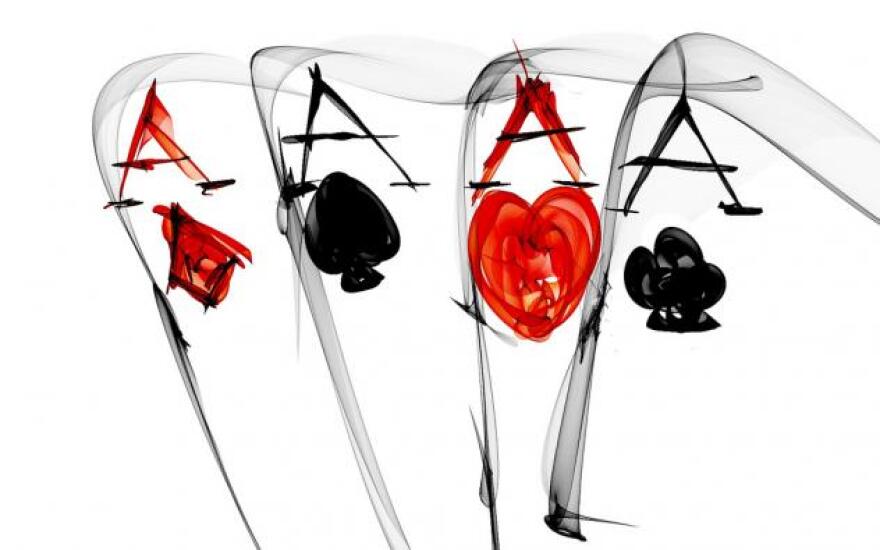 Two researchers personally touched by problem gambling are assessing how deeply it afflicts Nevada's tribal communities.
Desert Research Institute archaeologist Ted Hartwell estimates he lost as much as $200,000 over the years he spent crouched over video poker machines. Behavioral researcher and psychotherapist Sydney Smith saw many of her fellow Cherokee Nation members fall victim to problem gambling at the tribal casinos in her home state of Oklahoma.
The DRI enlisted them to survey Nevada's tribal communities to determine the scope of the problem gambling among the state's Native American population. Nevada is home to 27 federally recognized tribes, from the urban Reno-Sparks Indian Colony and Las Vegas Paiutes to the Duckwater Shoshones and other tribes in remote rural areas.
Hartwell and Smith have traveled the state to meet with tribal members and health officials. They conduct anonymous surveys about gambling habits and provide resources to those interested in learning more or getting help.
"Our hearts are very much in this project, and I believe (the tribes) see that," said Smith, who focuses on problem gambling treatment at Rise Center for Recovery, which has offices in Nevada and Oklahoma.
Hartwell said it is too early to categorize the results of their research, which is ongoing. Early indications, though, are tribal problem gambling rates top what's found in the general population, where an estimated 6.5 percent of people suffer from gambling addiction.
"There is a whole range of potential factors," he said. "There's this idea of cultural trauma as a trigger point in terms of the history of being removed from ancestral lands, of having cultural genocide perpetrated."
The Desert Research Institute, the environmental research arm of the Nevada System of Higher Education, is best known for its environmental studies. Recent work includes looking for ways to harness aerial drones to fight wildfires and seed clouds.
Its broad charter, though, provides for the use of "basic and applied research and the application of technologies to improve people's lives throughout Nevada."
The research "fits very well in the scope of our overall mission," Hartwell said.
From Desert Companion: 'You can't hear your heart'
Sydney Smith, left, and Ted Hartwell have traveled Nevada to study the prevalence of problem gambling among the state's Native America population./Photo credit: Brent Holmes
Ted Hartwell, Desert Research Institute archaeologist; Sydney Smith, psychotherapist and behavioral researcher