Clark County's 'Cowboy' On Bundy, Oregon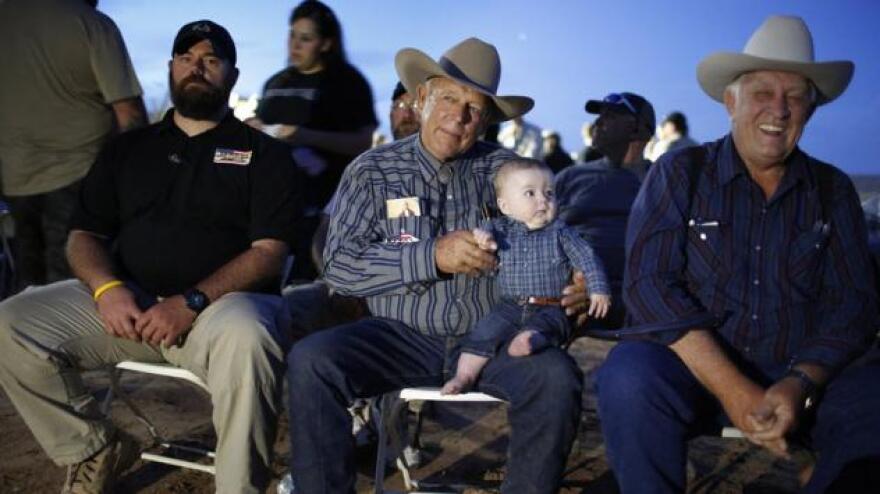 The Oregon occupation is over, one man is dead and Nevada rancher Cliven Bundy has been arrested.
But a lot of people are still confused. Why in the world did it happen in the first place? Ranchers pay to graze their cattle on federal land. They might not like it, but most don't grab guns and make threats.
So why did it happen in Nevada? And then again in Oregon?
If there's one person who has advocated for ranching, rodeos and the rural lifestyle, it's former Clark County Commissioner Tom Collins.
A lifelong rancher, Collins talked to KNPR's State of Nevada to discuss Cliven Bundy, someone he's known for decades, and the armed occupation of an Oregon wildlife building.
"Bundys and some others I believe are putting their religion in front of their country," Collins said, "And it says right there in that particular religion you're supposed to obey the law of the land."
Bundy and his family are members of the Church of Jesus Christ of Latter-day Saints. The church did denou nce the occupation of the Malheur National Wildlife Refuge outside Burns, Ore.
Collins may disagree with how the Bundys' are handling the situation he does certainly understand their frustration with federal land policies.
"What's unfair is the subjective opinions of some of these district range managers," Collins explained, "They say, 'you can't run nothing out there. there isn't enough feed.' Well, they haven't been out past a half mile past the watering hole in most cases."
He said some policies can hurt rural Nevada. He pointed to the patchwork of ownership of land along I-80 as an example of land that needs to be turned back to the state.
However, Collins believes the Bundys are giving Nevada ranchers a bad name and he said there are a lot of ranchers who work with everyone involved to find solutions.
"There's various cattlemen associations that are trying to work with all of the local, state and federal government to have a better environmental balance," he said.
Collins does not disagree with the fact that Cliven Bundy was charged, but he's not sure about all the charges, which included a charge of 'use and carry a firearm during and in relation to a crime of violence.'
"He certainly stood up as an activist against the government," he said. "I don't recall him ever having a gun in his hand during that and I was out there every day in 2014, trying to keep peace and tranquility on both sides."
From NPR: Cliven Bundy's Arrest Caps Years Of Calls For Government Action
Tom Collins, former Clark County Commissioner