Lucky Cab's Owner Says Audit Of Taxi Industry Flawed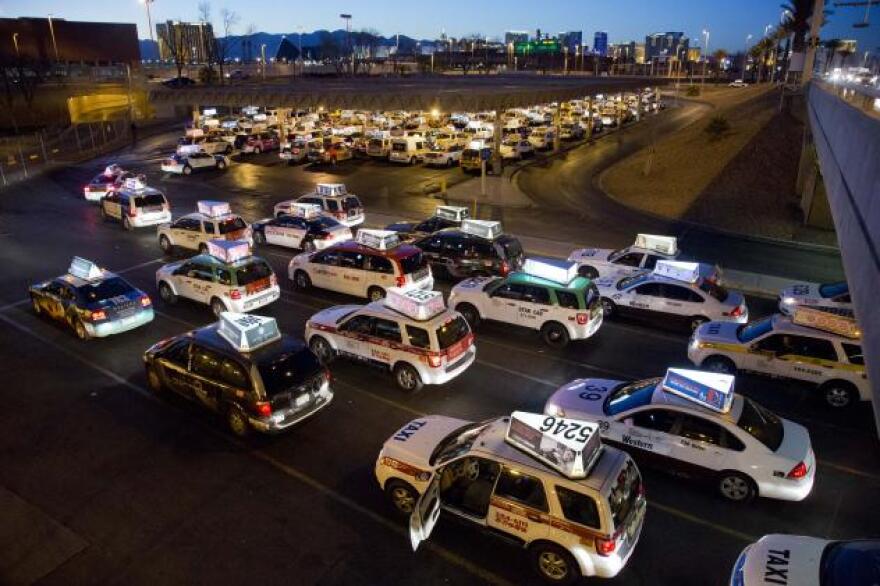 The Nevada Taxicab Authority is pushing back against a critical report issued by a state Audit Committee.
The audit claims Southern Nevada taxi companies took advantage of their customers to the tune of $47 million.
They say taxicabs earned millions of dollars through unnecessary fuel surcharges and overpriced credit-card fees.
Jason Awad is owner of Lucky Cab Company of Nevada.
He says the audit included some false information and that Uber is pushing the state around at the expense of the taxi industry.
"We basically an interference, an undue influence by somebody at the Department of Business and Industry to really control the agenda," Awad said.
Awad pushed back on the fuel surcharge accusation, calling the information "absolutely misleading and false."
He said the auditors calculated the surcharge for a full year, which wasn't accurate because the charge wasn't there for a year.
"They reached their number of $27 million, in my opinion, is to really inflame the public opinion against the industry," he said, "To show how greedy these owners are and how corrupt the industry is."
He also disputed the findings about the credit card fees that companies charge. The audit says the taxi companies should be charging just 90 cents to customers who use a credit card, instead of the $3 they currently charge.
Awad said most companies around the country charge a fee to use a credit card and he believes there is a process in place to challenge the fee.
"If the fee is excessive, I believe that there is a process," he said. "That is why we have the regulation in place."
Awad said the audit is an effort to get rid of the taxi authority.
"You are going to ask yourself the question: why now?" he said, "I think this question is better asked for the people who are behind the smearing campaign. Why now do you want to get rid of the authority that has served us well for the past 50 years?"
He said the taxi industry in Las Vegas is one of the most well regulated taxi industries in the country because of the authority and he doesn't want to see it dissolved.
Awad said suspicions surrounding the audit are being investigated. He said the industry is of one mind on this issue.
"We are all in concert with respect to our position on this issue that this audit was unfair, was deceitful and misleading and complete false information."
Jason Awad, owner, Lucky Cab Company of Nevada