BLM to round up hundreds of wild horses, burros in Southern Nevada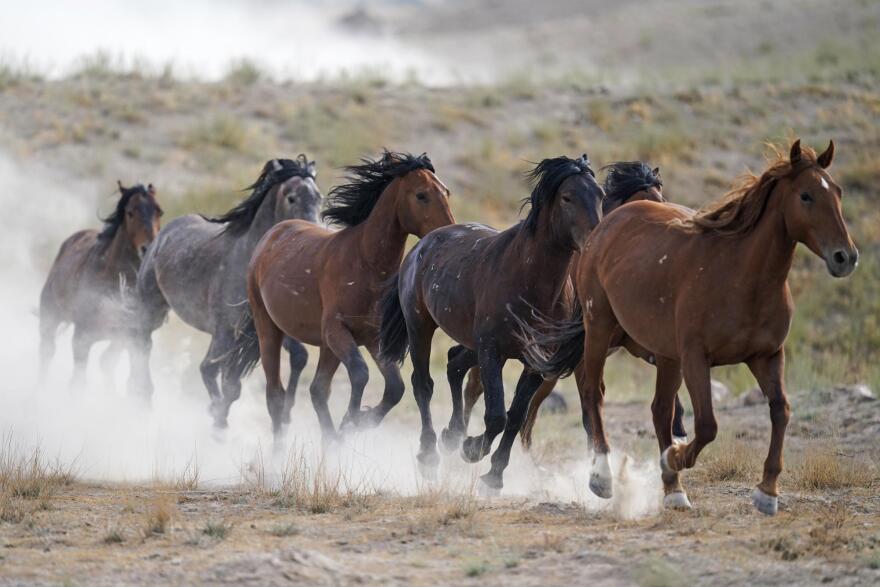 The Bureau of Land Management has decided to round up hundreds of wild horses and burros in Southern Nevada, the department announced on Tuesday.
The roundups will happen in the Spring Mountains Wild Horse and Burro Joint Management Areas, in Clark and Nye counties. The complex is made up of about 784,000 acres if federal land.
"There is a need for the USDA Forest Service and Bureau of Land Management to manage wild horse and burro populations consistently across the Spring Mountains Wild Horse and Burro Complex to achieve a thriving natural ecological balance among wild horse and burro populations, wildlife, vegetation, and water resources," said Spring Mountains National Recreation Area Manager Deb MacNeill in a news release.
The 10-year plan includes establishing a level of 62-99 wild horses and 103-192 burros, from 281 and 551, respectively, with a range of fertility control to maintain the population.
The trap sites surround the Spring Mountains, including in Blue Diamond, Pahrump and Wheeler Pass. It's expected to start in June.
Meanwhile, wild horses and burros in several Mountain West states are suffering from mysterious illnesses once they are captured and taken to BLM holding facilities. Members of the Congressional Animal Protection Caucus sent a letter to Secretary of the Interior to investigate.
The wild horses are experiencing nasal discharge, hypoxia and neurological issues, according to members of the Animal Protection Caucus.
Rep. Dina Titus recently introduced the Wild Horse and Burro Protection Act of 2022, a directive to "humanely capture and house the horses as well as provide a significant savings to taxpayers by ending the use of helicopters to gather the animals."
"There was a roundup with helicopters and the baby horse was so injured they had to kill it. They took those animals to the holding facility and now there's an outbreak of disease," she said.
The BLM said equine influenza was behind the outbreak in Colorado that killed 95 horses.
The wild animals are supposed to be captured and set up for adoption. But Titus said many are sold to slaughter.
She said Nevada has more wild horses than any other state in the West. There are three wild horse holding facilities in Nevada, including a BLM operated facility in Palomino Valley, the largest "preparation and adoption" facility in the U.S.