Read the digital editionDownload the full issue as a pdf
Staying Positive: Rebuilding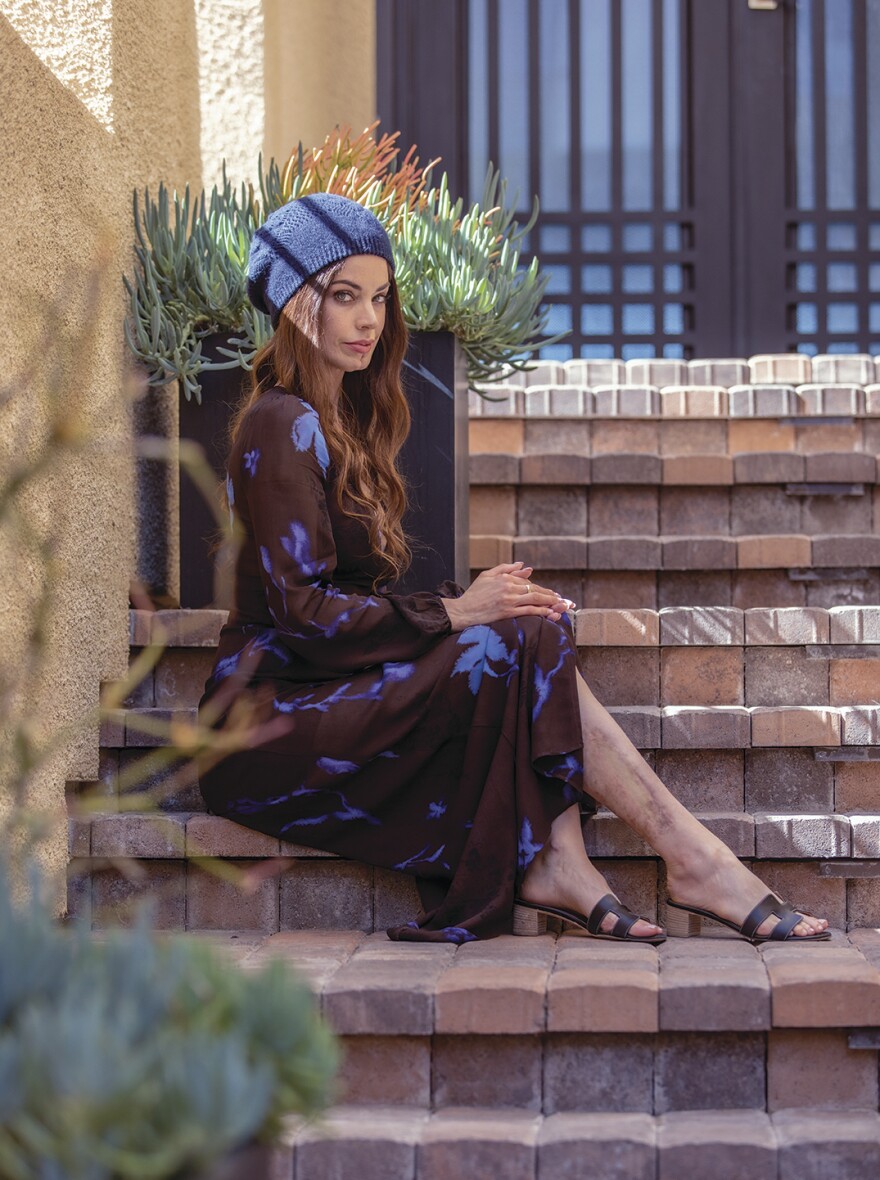 After two debilitating bouts with cancer, entertainer Elly Brown is sharing a message of resilience
Cancer is relentless. The disease is destructive when it strikes — and absolutely devastating when it strikes again. Entertainer Elly Brown was diagnosed with oral and then breast cancer within a year's time. Her life completely changed, and her career as an on-camera host, actress, model, and singer was put on hold.
In May 2018 Brown had surgery to remove a tumor on her tongue. It required doctors to cut open the left side of her face, from ear to chin, in order to remove half of her tongue, a portion of her jaw, four of her teeth, and all of the lymph nodes on that side. They then rebuilt her jaw and tongue by taking bone, tissue, and skin from her leg. The procedure left scars on her neck, chin, stomach, and leg. She had to learn how to speak, eat, drink, and walk all over again. During her recovery she was unable to continue her passion for on-camera work, and her ability to sing was taken away. She lost her career. As she was adjusting to life with these new health and professional complications, she received news that she had breast cancer, and had to undergo treatment for that.
Luckily, she survived both battles. Her experiences led her to start a motivational speaking series, "Your Scars Are Your Superpower" (originally scheduled for May 24 at the Sahara West Library, now canceled). "I had built this brand and this image of being so capable and bubbly and ready to represent you," Brown says. "Every part of my toolbox was affected. I feel like so many people can relate to that." Her lecture — when she's able to give it — is designed to help others turn their setbacks and fears into something positive. A useful message now.
She runs a YouTube channel where she regularly posts honest, motivational videos. Early last year she filmed herself singing to her dog. She didn't plan to post it. The thought of that level of vulnerability was nerve-racking. She posted it anyway. To her surprise, she received an enormous amount of support and praise. "So many things have happened in the last two years that have really rocked my world," Brown says, "and while all that was happening, a lot of people started reaching out who had their own encounters with cancer: scars, physical challenges, speech impediments."
Social media became her haven. Brown made and posted videos diligently. She shared stories about her journey with cancer, the recovery, and adjusting to a new way of life. The vulnerable content she created gave her a new purpose: to serve others. She talks to them about coping with loss, self-image issues, seeking treatment, surrounding themselves with a support system, and practicing peace and stillness. Her online community provides a special level of support because they understand each other. Her followers are her friends.
Of course, as an entertainer she still enjoys being in front of a live audience. Once the pandemic subsides, she intends to do just that.
"The most powerful way to continue delivering this message would be to go back to doing what I was doing before I got cancer. If I could go back to acting exactly the way I am without covering up any of what's happened to me or trying to practice away my speech impediment, what a great message that would be," Brown says. "That in itself would be very powerful and support everything I've been trying to tell people — that just the way you are is fine."
And what of the pandemic and the traumas it's inflicting? Same basic message: "Our job is to mine the gifts of every season of our lives," she says. "The challenging seasons are the ones with the most potential to serve our growth." Also, she says, maintain perspective. "A good thing to ask might be, 'Is this a temporary discomfort, or is this true suffering?' Any permanently disabled person will tell you there's a very big difference."
To find Elly Brown on Facebook, search "The Elly Brown Show"; on Instagram and YouTube, search "real Elly Brown."