Tourism And Terrorism: Could It Draw An Attack To Las Vegas?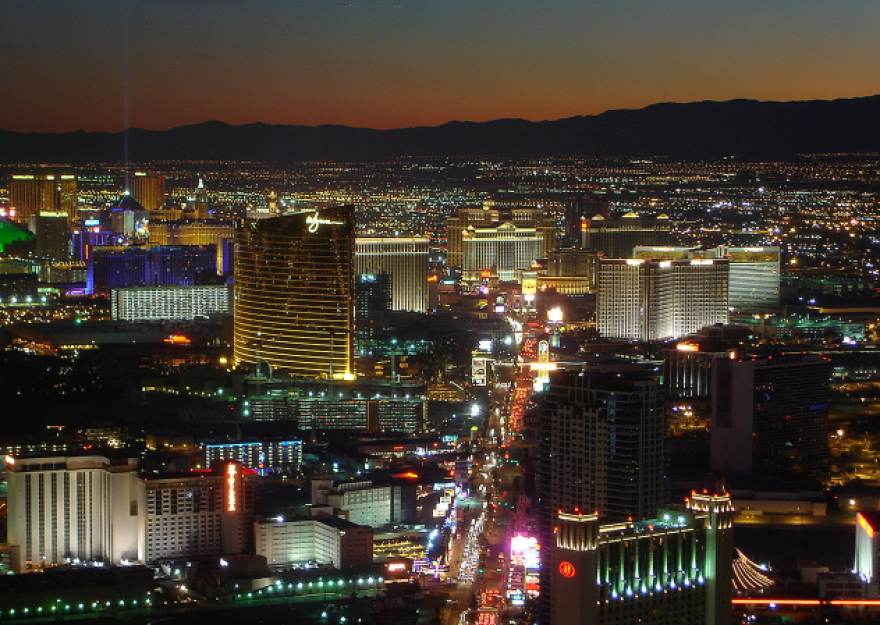 Every year it seems like law enforcement agencies in Las Vegas scramble to compete with other, larger cities for federal grants. Especially when it comes to counterterrorism and tourism safety departments.
Earlier this month, the U.S. Department of Homeland Security announced Las Vegas would receive $3 million to fund its counterterrorism efforts.
The department's Urban Area Security Initiative handed Las Vegas $1 million in 2014, and in 2013, the city didn't receive any funds from the program. That was the same year of the Boston Marathon bombing, and officials in Las Vegas were on edge about the threat of a possible attack here in Southern Nevada.
In a 2013 Las Vegas Review-Journal article, Adam Walker, an intelligence analyst with the Southern Nevada Counter-Terrorism Center was quoted saying that "…it's not a question of 'if,' it's a question of 'when' something happens on Las Vegas Boulevard."
But national experts aren't so quick to agree, saying that many cities competing for federal dollars will make similar claims about the potential of attacks.
Peter Tarlow, a national tourism security consultant, told KNPR's State of Nevada there is potential for terrorism anywhere in the world, but that really shouldn't be the focus.
"I don't think I would look though at the issue of potential threat rather at the ability to make sure that a threat is never realized," Tarlow said.
Tarlow compares the potential of a terrorist threat to static electricity. It is always there but you just don't want it to turn into real electricity.
He said that unlike places like New York or Los Angeles, an attack on Las Vegas wouldn't have an economic impact on the rest of the country, which he believe is the real goal of terrorism.
"If you want to hurt the United State, create economic fear," Tarlow said.
He pointed to the economic hardship that followed the attacks of 9/11. He said some people believe the country still has not recovered from the impact.
Besides an economic engine, Tarlow believes terrorists target places with a lot of people to create a lot of causalities and places with high iconic value, which are two categories Las Vegas does fall into.
"I'm not sure that the city of Las Vegas is a key economic generator for the country but it is iconically important within the world of tourism," Tarlow said.
In 2014, Las Vegas was actually being mentioned in al-Qaida-led publications as a potential target for lone jihadists.
But Tarlow said it is not uncommon for cities to be mentioned and all though the city could be a target, it is not more of a target than any other city.
"The potential is here. I'm not sure it's worse than in other places but you are one of the two great tourism cities in the United States," Tarlow said.
In 2003, then-sheriff Bill Young almost cancelled the city's popular New Year's Eve celebration due to intelligence that led authorities to believe a terrorist plot was in effect. Federal resources descended on the city then, including FBI and military patrols to ensure the safety of the 300,000 visitors that weekend.
Tarlow said the people who visit Las Vegas should be focused on having a good time and not on any potential threat.
"In a place like Las Vegas, you want people to come and not worry about it but you want professionals to spend a lot of time worrying about it," Tarklow said.
He said hotel-casinos, local, state and federal law enforcement work well together in the city to make sure it is safe place to visit and live.
Peter Tarlow, national tourism security consultant; Jerome Hauer, principal, The Chertoff Group,